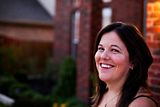 Annie's Astro Actions
Having got an image from last week which I'm still not happy with my processing on, I've been looking at various forums, websites & other Google links to see if there is a way of removing all of the stars from my stack whilst leaving the nebula & background sharply in tact for further processing (so as to avoid damaging the star images).
I was therefore looking to see if there was a simple way of getting a 'starless' image to work on as a separate layer (it seems to me that I will need to lasso the nebula, invert the selection & then apply the likes of a median filter until the stars disappear) - hence how I stumbled across this new set of
Astro Actions
for Photoshop.
Anyway I've just paid £9.35 GBP for a set and had a quick go with the star removal tool which seems to work fine. No doubt there is a large overlap with Noel's excellent tools (which I already have) - but as I'd never heard of this new set of actions, I thought the link may be of interest to others here.